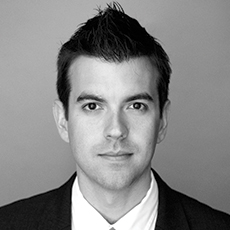 Jean-Loup Ziegler
Partner
213 455 3356 DIRECT
213 674 4392 FAX
213 618 9734 MOBILE
jeanloup.ziegler@isylaw.com
Download Vcard
Jean-Loup Ziegler is a partner at Iaffaldano, Shaw & Young LLP, where his practice includes a wide variety of real estate transactions, including acquisitions and dispositions of real property, commercial leasing, real estate related lending, ground-up development of resort properties and other significant commercial projects. In particular, his practice includes extensive experience representing hotel and resort managers as well as owners and developers in the negotiation of hotel management agreements in the U.S., Mexico and Latin America.
Prior to joining Iaffaldano, Shaw & Young, Ziegler was the Director of Legal Affairs – Latin America at The Kor Group, a major resort and residential development company. Based out of Kor's Mexico offices, Ziegler worked on all legal aspects of due diligence, acquisition, deal structuring, entitlement, development and operation of several major hotel, residential and retail projects in Mexico and as a result has developed a strong network of contacts and relationships throughout Mexico.
Ziegler started his career as an associate in the Los Angeles offices of Paul, Hastings, Janofsky & Walker, where he represented clients in various aspects of the acquisition, leasing and financing of real estate. He has also worked as an attorney in the real estate department at the Los Angeles offices of DLA Piper US. He is admitted to practice in California and is a licensed California broker.
Ziegler received his B.S. degree in mechanical engineering as well as his J.D. from the University of Southern California. Ziegler is fluent in Spanish and French.