Representative Transactions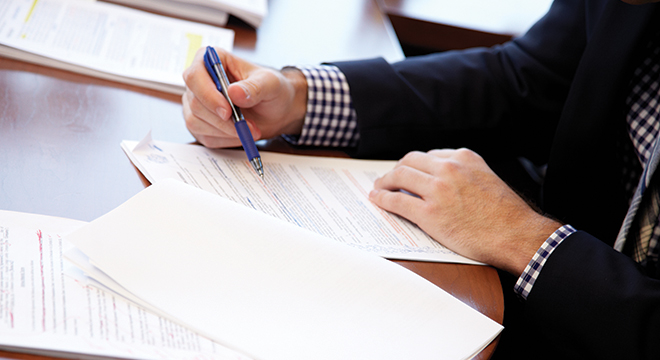 JOINT VENTURE WITH CALPERS: Represented a privately held real estate investment firm in connection with a joint venture with CalPERS pursuant to which Iaffaldano, Shaw & Young's client assumed management and control of more than $1 billion in multi-family investments, becoming CalPERS' sole partner for its multi-family apartment portfolio. The subject portfolio consisted of 48 real estate investments including 46 existing and stabilized multi-family properties totaling 12,670 apartment units, two parcels of undeveloped land and retail and commercial space totaling 263,234 square feet.
SALE AND MANAGEMENT OF LUXURY BEACH HOTEL: Represented a joint venture between a multi-billion dollar real estate investment fund and a Los Angeles developer in the sale of a beach hotel located in Santa Monica, California to the Pebblebrook Hotel Trust for over $100 million. Additionally, Iaffaldano, Shaw & Young represented the hotel management company in connection with the negotiation of a long-term management contract for the Hotel.
PURCHASE OF A MOTION PICTURE EQUIPMENT COMPANY: Represented one of the 3 largest international private equity firms in the acquisition of a motion picture equipment company through one of its affiliates. The transaction involved assets and real estate located in multiple states. Iaffaldano, Shaw & Young was involved in all facets of the transaction, including structuring the transaction, addressing tax implications and advising in connection with the ongoing operation of the business.
APARTMENT AND MIXED-USE DISPOSITIONS: Represented a registered investment adviser with over $30 billion in assets as the seller of two large, upscale properties in the Pacific northwest: a 750-unit apartment complex to Kennedy-Wilson, Inc. for over $64 million and a 211-unit apartment and retail complex to an affiliate of The Guardian Life Insurance Company for over $72 million.
SALE OF 322-UNIT DOWNTOWN APARTMENT BUILDING: Represented a joint venture between a multi-billion dollar real estate investment firm and a Los Angeles developer in the disposition of a 322-unit apartment and retail building to Equity Residential. The apartment complex sold for nearly $100 million and was reported as one of the largest residential property sales ever in the Downtown Los Angeles Central Business District. In addition to the sale of the real property, Iaffaldano, Shaw & Young negotiated and documented the wind-up of the owner's interest in the historic tax credits generated by the initial redevelopment of the building.
NIGHTCLUB PORTFOLIO ACQUISITION: Represented a nationally prominent hotel, restaurant and nightclub owner and operator in purchasing all of the assets of the privately-held Syndicate Hospitality. The transaction added four nightclubs, all based in Hollywood, to the client's night club portfolio. Iaffaldano, Shaw & Young continues to represent the new owner in its redevelopment, operation and management of these acquisitions.
SALE OF 161-UNIT LUXURY APARTMENT COMPLEX: Represented a joint-venture between a developer and a Los Angeles-based investment firm in the disposition of a new luxury student housing complex adjacent to the University of Southern California for $64 million. The transaction was complicated by the fact that the project was still under construction during the escrow period.
MULTI-FLOOR OFFICE HEADQUARTERS LEASE: Represented a joint venture between a global investment bank and a private real estate investment company as the landlord for the lease of nearly 200,000 square feet of office space to Ralcorp Holdings, Inc. for its corporate headquarters in St. Louis, Missouri.
PURCHASE AND REDEVELOPMENT OF HISTORIC HOTEL: Represented a California developer in its acquisition of a 135-room historic hotel on Market Street in San Francisco. Also represented a nationally prominent hotel company in connection with the acquisition and management of a historic beach hotel in South Beach, Miami. Iaffaldano, Shaw & Young continues to represent both new owners in connection with various issues related to the redevelopment of the hotels, including legal issues related to branding, management, tax incentives, EB-5 investments and operations.
HOTEL MANAGEMENT: Represented various hotel management companies in connection with the negotiation and documentation of hotel management, technical services and branded product licensing agreements for projects located around the globe, including projects in the UAE, Turkey, Russia, Mexico, China, the Caribbean, the Maldives and the United States.