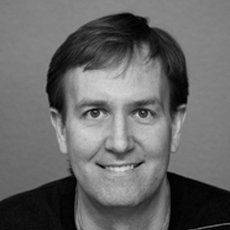 Anthony S.Young
Partner
213 455 3354 DIRECT
213 402 2061 FAX
[email protected]
Download Vcard
Anthony Young is a co-founding partner of Iaffaldano, Shaw & Young LLP. Prior to founding Iaffaldano, Shaw & Young LLP, Young was the Vice President of Project Development and Associate General Counsel at The Kor Group where he was primarily responsible for the sourcing and negotiation of financing for Kor's residential and resort projects, both domestically and internationally. He brings to Iaffaldano, Shaw & Young experience in the legal and business aspects of sourcing, structuring, financing and closing acquisitions as well as monitoring and disposing of real estate assets inside and outside of the United States.
Young started his career in 1994 as a tax associate at the Los Angeles offices of O'Melveny & Myers, specializing in corporate and partnership tax. After his years at O'Melveny, he transitioned to Paul, Hastings, Janofsky & Walker and later to DLA Piper US, where he developed his practice to include a comprehensive business and tax approach to trusts and partnerships, representing high net worth individuals, real estate investment funds, hedge funds and developers of many sizes in all aspects of managing wealth, investing, raising equity capital and sourcing debt. In addition to Kor, his clients have included American Realty Advisers, Buchanan Street Partners, Charles River Realty Fund, Cornerstone Real Estate Advisers, Hanover Financial Company, Lehman Brothers, Lubert-Adler Funds, Massachusetts Mutual Life Insurance Company, Page Mill Properties, Prudential, GID Investment Advisers, Venice Community Housing and East West Bank. Young has focused recently on the hospitality sector of the real estate business, representing hotels, restaurants, food and beverage franchises, and management companies, including Viceroy Hotel Group, SBE Entertainment Group, Wood & Vine and Grass Fed.
Young received a dual B.A. degree in mathematics and economics from Pomona College. He received his J.D. from Boalt Hall School of Law at the University of California, Berkeley. He is a member of the California State Bar.