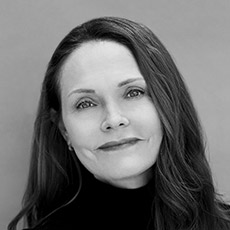 Stacy Gamble shaw
Partner
213 455 3360 DIRECT
213 674 4382 FAX
213 618 9785 MOBILE
[email protected]
Download Vcard
Stacy Gamble Shaw co-founded Iaffaldano, Shaw & Young LLP with a broad-based and versatile practice focused on transactional real estate matters, particularly in the context of the acquisition, disposition, financing, development, leasing and management of commercial projects. Shaw started her legal career at Sheppard, Mullin, Richter & Hampton in 1998 and joined the real estate department of Paul, Hastings, Janofsky & Walker in 2001 as a member of the Resort, Restaurant and Recreation practice group. Prior to co-founding Iaffaldano, Shaw & Young, Shaw acted as General Counsel of the Kor Group, an international real estate investment, development and hotel management company. As General Counsel, Shaw oversaw and managed the legal affairs of the company, also serving as Director General de México y Area Jurídica for Kor, and was a partner in Kor's Mexican projects, overseeing Kor's hotels and developments in Mexico.
In addition to Kor, her past and present clients comprise a broad range of institutional and private enterprises, including Oaktree Capital Management, Cornerstone Real Estate Advisers, Massachusetts Mutual Life Insurance Company, Lubert-Adler Funds, SBE Entertainment Group, The Carlyle Group, Starwood Capital Group, CityView, Onni Group, TIAA-CREF, Pulte Homes, Alliance Commercial Partners, AEW, Angelo Gordon Funds, General Investment Advisers, Cushman & Wakefield and East West Bank. Shaw has represented developers and equity investors in commercial development projects, and has extensive experience representing borrowers and lenders in all types of real estate lending transactions. She also has extensive experience in efficiently structuring, negotiating and documenting all types of real estate acquisitions and proficiency in structuring real estate dispositions with particular emphasis on minimizing residual liability. Shaw has worked with numerous types of commercial real estate, such as hotel, resort, office, retail, industrial, multi-family residential, condominium, solar projects, mixed-use projects and agriculture, and has wide-ranging experience dealing with issues frequently encountered in various real estate transactions.
Shaw received her B.A. degree from the University of California, Los Angeles and attended Oxford University in Great Britain to study Psychology at the graduate level. She received her J.D. from Stanford University. She is a member of the California State Bar.