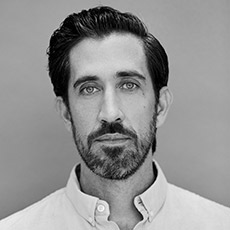 ALAIN JAUFFRET
Partner
Los Angeles
213 787 0342 DIRECT
213 402 2061 FAX
818 395 7461 MOBILE
[email protected]

Download Vcard
Alain Jauffret is a partner at Iaffaldano, Shaw & Young LLP with experience in assisting a wide variety of clients in all aspects of commercial real estate transactions, including acquisitions and dispositions, development, leasing, financing and joint ventures involving commercial, residential and retail properties, including offices, apartment complexes, condominiums and hotels.
Prior to joining Iaffaldano, Shaw & Young LLP, Jauffret was an associate at Cox, Castle & Nicholson LLP where he worked on the Capital Markets team and gained experience in all aspects of real estate finance transactions, including acquisition and development loans, construction loans, mezzanine loans, and a broad range of product types, including commercial, multi-family, hotel and retail projects.
Jauffret received his Bachelor of Science degree in Biological Sciences from the University of California, Santa Barbara and his Master of Business Administration from the University of Southern California, Marshall School of Business. He received his J.D. from the University of Southern California, Gould School of Law and is a member of the California State Bar. While at USC, Jauffret served as the Vice President for the Public Interest Law Foundation and held various positions in the Student Bar Association.