Leasing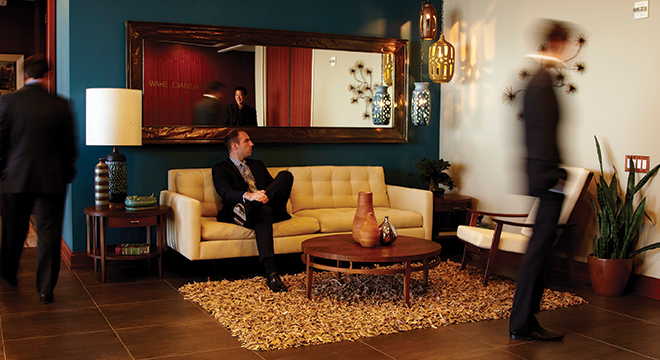 Iaffaldano, Shaw & Young LLP has vast experience in all facets of commercial, retail, office and industrial leasing, as well as real property management. We are adept in all aspects of the landlord/tenant relationship, from structuring the terms and conditions of the transaction, through negotiating and documenting the letter of intent and the lease, through navigating tenancy disputes and workouts on behalf of landlords and tenants of all sizes and levels of experience. We advise not only on legal issues, but also on business and quasi-business terms impacting our clients' leasing transactions. Our knowledge of marketplace dynamics and our significant experience facilitates our ability to arrive at the best terms and conditions for our clients, and our long-term client relationships allow us to advise with meaningful insight into each client's business goals and procedures.
With each lease, we give our clients' business concerns equal import with the legal issues presented. While advocating on behalf of our clients, we take care to emphasize their business considerations when seeking resolution to legal issues. We strive for practical and efficient solutions and attempt to avoid protracted negotiations without significant justification.
Each leasing transaction is staffed so as to provide our clients with the most efficient and effective result, while remaining sensitive to the time and cost concerns of our clients. Our depth of experience and proficiency has fostered our ability to handle both complex lease transactions and routine transactions in a timely, thorough and cost-effective manner. The breadth of our real estate practice gives us the background to provide creative advice and flexible solutions to our clients for many lease-related issues outside of the traditional construct, such as bankruptcy, construction issues, enforcement remedies, mediation and arbitration of leasing disputes, environmental liability, taxation, governmental compliance and finance.
Our leasing practice has significant experience with numerous varieties of commercial properties, including:
Office Buildings
Regional Malls
Community & Neighborhood Centers
Mixed-Use Projects
Resorts and hotels
Restaurants and nightclubs
Industrial Sites
Our work includes the preparation, negotiation and finalization of lease documentation, including:
Leases and ground leases
Construction and architects' agreements
Tenant improvement work letters
CC&Rs involving multi-building projects
Credit enhancement agreements
Property management agreements
Lease review in connection with the representation of lenders and purchasers of major projects
Development of lease form documentation for projects