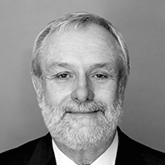 Bruce G. Ehrlich
Of Counsel
213 787 0336 DIRECT
213 402 2061 FAX
818 606 2141 MOBILE
[email protected]
Download Vcard
Bruce Ehrlich comes to Iaffaldano, Shaw & Young LLP with extensive experience in all areas of land use law and real estate development, including securing planning, zoning, subdivision, environmental and other complex development entitlements. His expertise extends to due diligence research, compliance advice and the determination of development feasibility. Ehrlich's background provides him with the ability to address the broad range of issues inherent in land use and development. In addition to the planning and zoning process, his background as an architect assures that he is uniquely qualified to assist with the environmental, engineering, construction and building department issues that arise on all projects.
That experience also allows him to understand the design and construction aspects of projects, and provide representation to clients in the negotiation and preparation of construction and professional service agreements. He also counsels clients on the complex environmental regulations in California including the California Environmental Quality Act (CEQA) and provides assistance with the preparation, review and editing of EIR documents. He represents clients regarding Community Development Block Grants and negotiates and prepares the complex agreements related to those grants. Ehrlich has previously practiced in the real estate and land use departments of Nossaman LLP, Paul, Hastings, Janofsky & Walker LLP and Loeb & Loeb LLP, and has represented a broad range of clients including Forest Lawn Memorial Parks, Strategic Hotels & Resorts, Inc., ST Residential, BYD Motor, Gensler, Hackman Capital Partners, Morning View Hotels-BH, LLC, Southbrook Equities LLC and Las Lomas Land Company LLC.
Ehrlich works with developer, corporate and institutional clients in preparing a strategic approach to securing entitlements. He often manages the entitlement process, overseeing multi-disciplinary project teams of architects, planners, engineers and other technical consultants. Ehrlich regularly represents clients in appearances before planning commissions, city councils, county boards of supervisors and other governmental entities.
In addition to being an attorney, Ehrlich is a registered architect. Ehrlich received his architecture degree from the University of Arizona and his J.D. degree from Loyola Law School. He is a member of the State Bar of California and the American Institute of Architects.